Podcast: Play in new window | Download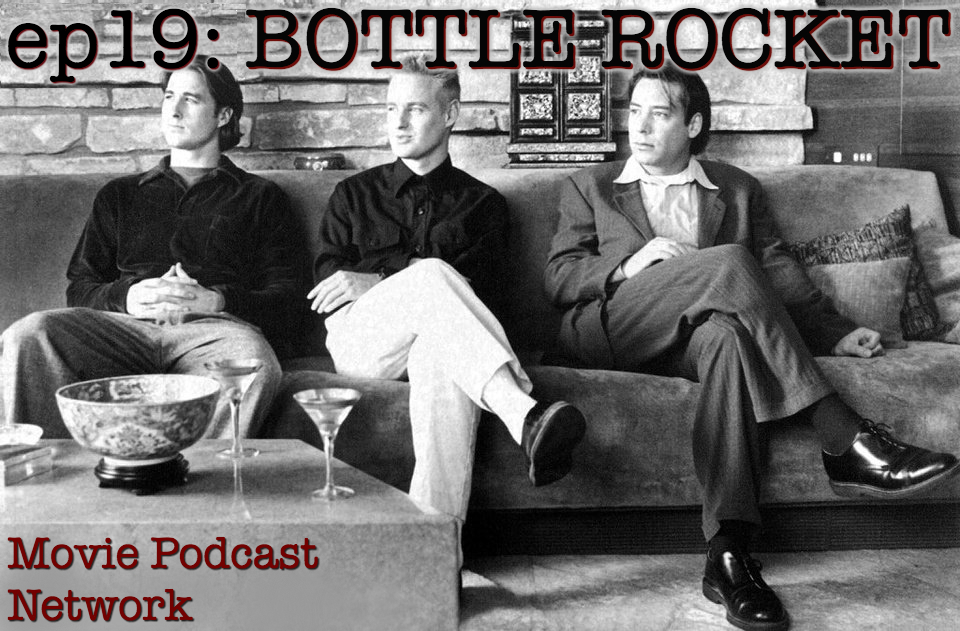 Movie Podcast Network proudly presents Special Features Episode 019!  Matt (The Sci-fi Podcast, We Deal in Lead) and Jason (We Deal in Lead) finally get around to discussing one of the best films to come out of the 90s – BOTTLE ROCKET.
Wes Anderson, director of some of the most beloved, quirky comedies over the past twenty years, directs his first (and arguably best) movie in Bottle Rocket. The simple yet effective film paved the way for many copycats and inspired filmmakers, and continues to impress and hold up more than twenty years later.
Featuring the Wilson brothers (Owen, Luke, Andrew) and legendary actor James Caan, the cast is rounded out by a number of excellent supporting cast members, each of which serve as a memorable part of the story. Bottle Rocket is quotable, easy to watch, and best of all the launching pad for the careers of several impressive actors and filmmakers alike.
This episode is a Movie Podcast Network Special Feature episode, and may end up serving as the first of many in the Preservation of the Society of Lawn Wranglers podcast with Matt and Jason, where the two take on movies they feel are worth recognizing as special and emotionally impactful. To hear the entire episode, please become a Patreon subscriber today!
---
Movie Podcast Network has several other movie-related shows that are free which we think you'll enjoy:
Considering the Cinema – A short-form solocast about movie news, film theory, movie trivia, cinema history and film criticism.
Movie Moments Podcast – A short-form podcast where two people each choose a moment to discuss from the same movie.
Geek Cast Live Podcast – where they geek harder than anyone else on geek movies and all things pertaining to geekdom.
Movie Stream Cast – where they help you manage your queues by reviewing films that are streaming online.
The Sci-Fi Podcast – the ultimate podcast for science fiction fans.
Retro Movie Geek – where they overdose on nostalgia by reviewing movies that are 20 years old or older.
Horror Movie Podcast – where we're Dead Serious About Horror Movies.
Universal Monsters Cast – where we review Universal monsters films, classic and current.
Movie Podcast Weekly – where we review at least one new movie that's in theaters each week.
We Deal in Lead – A podcast about Westerns, and the rootin'-ist, tootin'-ist movie genre show you've ever heard!
Kyle and Kris Are Pitchmen – Two dudes talk about ideas for movies.