Podcast: Play in new window | Download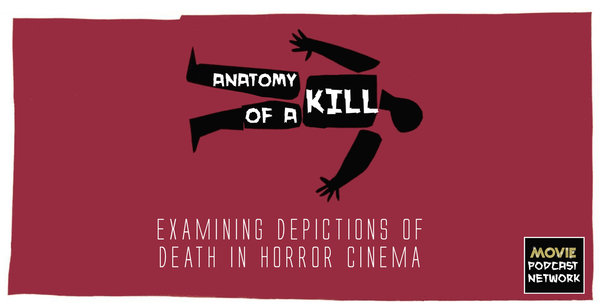 Movie Podcast Network just released its Special Features episode for June 2017. This month's show is Horror-themed as we talk about "The Anatomy of a Kill," in which we examine depictions of death in Horror cinema. In addition to our listeners' favorite kills, we also bring you our Top 10 All-Time Favorite Kills with special guests Joel Robertson of Retro Movie Geek and William Rowan Jr. of The Sci-Fi Podcast. You can hear a short excerpt from this episode during this promo clip, but if you'd like to subscribe and hear the whole episode, you can find our Patreon page here!
In addition to this podcast, our Movie Podcast Network has several other FREE, movie-related shows that we think you'll enjoy:
Geek Cast Live Podcast – where they geek harder than anyone else on geek movies and all things pertaining to geekdom.
Movie Stream Cast – where they help you manage your queues by reviewing films that are streaming online.
The Sci-Fi Podcast – the ultimate movie podcast for science fiction fans.
Retro Movie Geek – where they overdose on nostalgia by reviewing movies that are 20 years old or older.
Horror Movie Podcast – where we're Dead Serious About Horror Movies.
Universal Monsters Cast – where we review Universal monsters films, classic and current.
Movie Podcast Weekly – where we review at least one new movie that's in theaters each week.